Inside the Book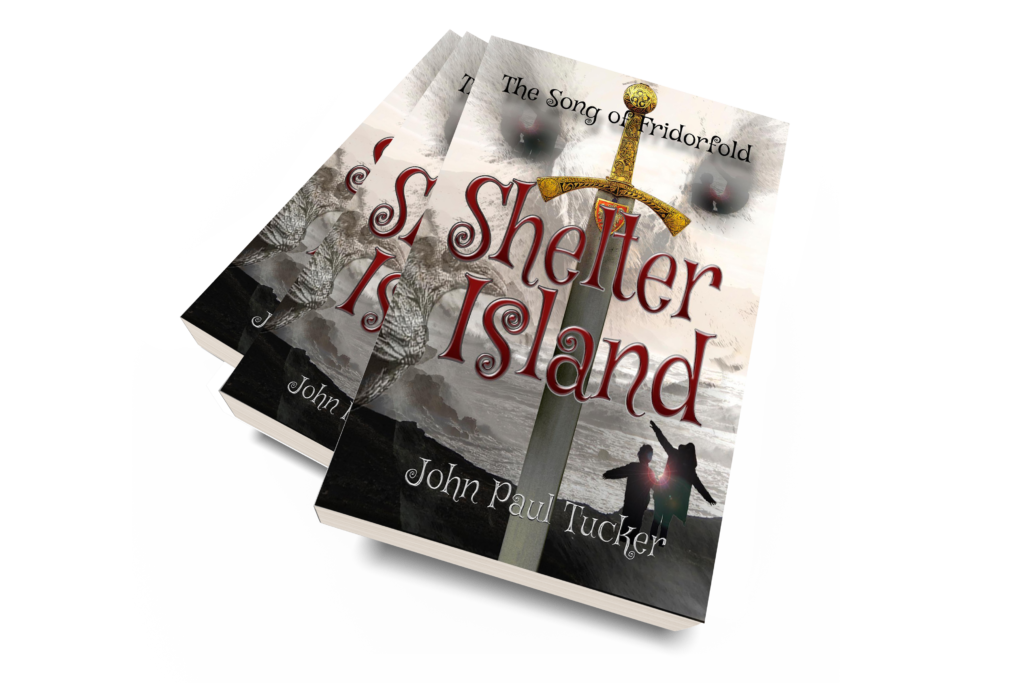 Title: SHELTER ISLAND
Author: John Paul Tucker
Publisher: Brownridge Publishing
Pages: 224
Genre: Middle Grade Fantasy Adventure
BOOK BLURB:
Thirteen-year-old Cary and his sister Clarisse must return home every day after school to mind their eight year old brother, Gregory. "It's a non-negotiable," insist their work-obsessed parents. There is another problem. Clarisse and Gregory don't like Cary much, and Cary doesn't much like anything, especially being tagged with his gummy-fingered little brother. But their troubles are about to grow talons.
While bickering over the contents of a small, intricately embroidered pouch, the siblings unintentionally summon three mail-clad birds, who hasten their three young conscripts to Shelter Island, refuge to a long divided realm hidden from the children's homeland for hundreds of years. Spotted above enemy territory, the small company is attacked. Clarisse and Gregory escape to the caves of Husgard. Cary's captors dispatch him to Vangorfold, a centuries old stronghold sworn to Husgard's destruction. Entangled in a centuries old conflict, the children's own blur of problems comes into sharp focus, hastening the fortunes, for good or ill, not only of a forgotten civilization of birds, but of the children's homeland.
ORDER YOUR COPY:
______________________
Meet the Author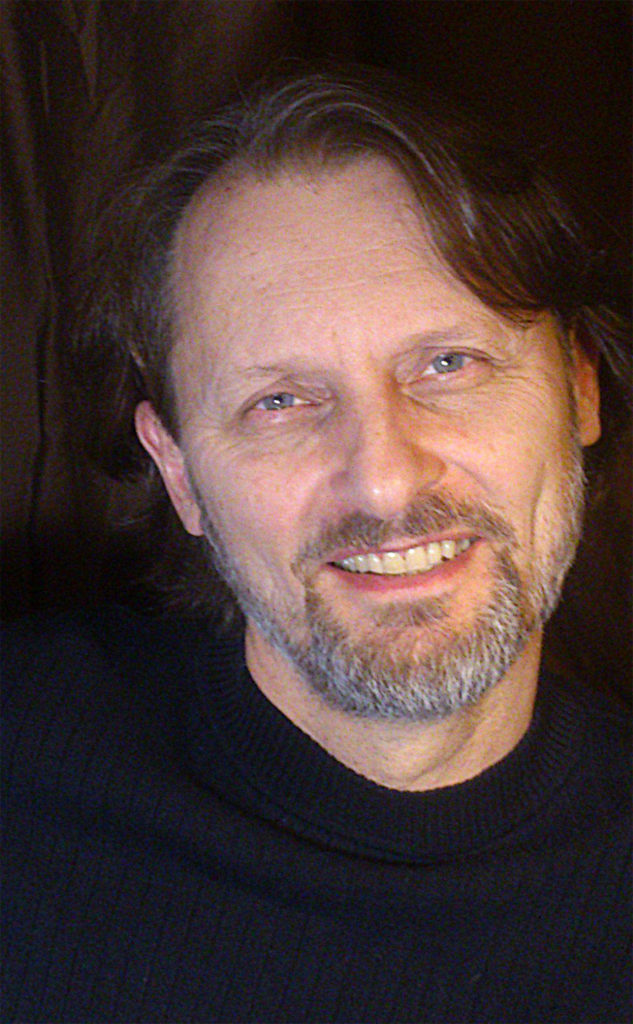 John Paul Tucker holds degrees in Theatre and Theology and has many years experience as an Ontario Certified English Language Teacher, in addition to teaching mime, puppetry and Drama to teens and children. His unique journey has furnished him with an eclectic head of ideas.
He is currently celebrating his 50th article on www.thewriterslessonbook.com, an educational website he created for writers, featuring writing tips and techniques harvested from the books we love to read. He has published poems in the Toronto Sun, Little Trinity Print Magazine and Imago Arts e-magazine. His poem City Sidewalks won first prize in a Toronto wide poetry contest. Two of his short stories, The Crooked Treeand The Debt Collector have each won a prize awarded by The Word Guild and The Prescott Journal respectively. You will find one of his fantasy stories recently published in the popular Hot Apple Cider anthology Christmas with Hot Apple Cider. JP has been busy polishing up The Rooster and the Raven King & The Rise of the Crimson King, Books II & III of The Song of Fridorfold trilogy, pursuing Cary, Clarisse and Gregory on their fantastic adventures.
John Paul is excited to be putting the final touches to his fourth novel, a YA fantasy inspired by the remarkable storyteller, George MacDonald. Gather the latest news about JP's upcoming novels, enjoy a book trailer, dive into some free stories and poems, contribute some art work, take a peek at some photos, or for no other reason drop by to say hello at his official author website www.johnpaultucker.com.
John's latest book is the middle grade fantasy adventure, Shelter Island.
Website Address: https://www.johnpaultucker.com
Facebook Address: https://www.facebook.com/johnpaultucker.author/  
Review
Shelter Island was a well written book that I enjoyed even as an adult, though I do think children would enjoy it more based off of the age of the characters. It reminded me a little bit of the movie Storks, but it went in a totally different direction than that movie. I liked the character especially Clarisse as I just loved her spirit and personality.