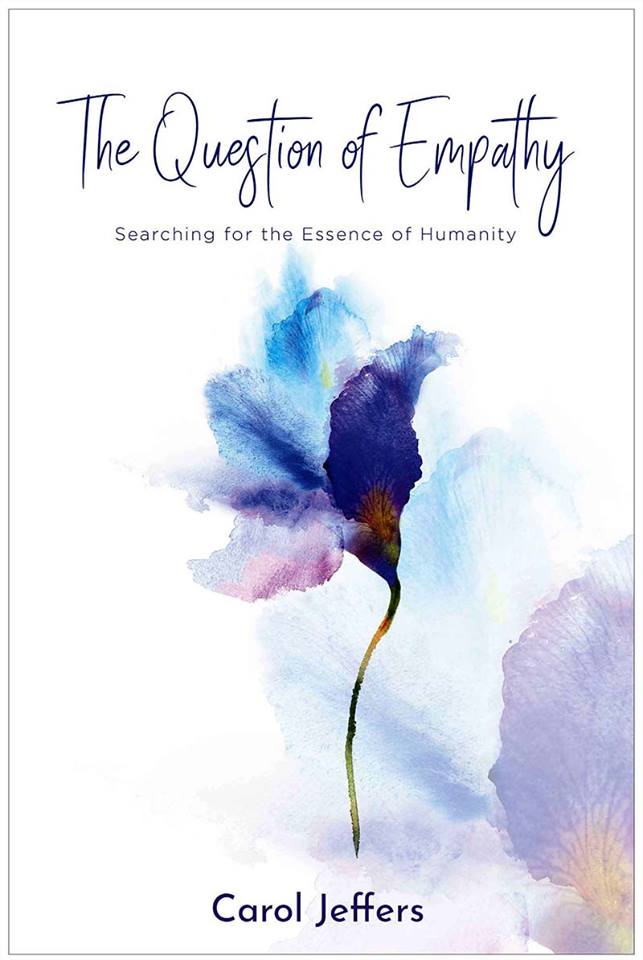 Inside the Book
Title: THE QUESTION OF EMPATHY: SEARCHING FOR THE ESSENCE OF HUMANITY
Author: Carol Jeffers
Publisher: Koehler Books
Pages: 280
Genre: Creative Nonfiction/Speculative Nonfiction
BOOK BLURB:
What if we all had a power to connect with others, to understand what they are feeling, what they are thinking? What if such a power was flighty, unreliable, open to true understanding or total confusion? Would that make us better human beings? In The Question of Empathy, Carol Jeffers explores a power that exists today within each of us and its ability to connect and to delude.
Have you ever wondered about empathy, what it is and why it matters? What makes us human and capable of incredible caring, total savagery, or worse, complete indifference toward each other? Are you looking for ways to better understand yourself, the people around you and across the world? The Question of Empathy entreats you to explore this hard-wired capacity, not through rose colored glasses, but with an honest look at human nature. Philosophy and psychology, neuroscience and art lead the way along a journey of discovery into what makes us who we are and how we connect to others. It isn't always easy, but then neither is real life. The Question of Empathy offers a roadmap.
ORDER YOUR COPY:
______________________
Meet the Author
Through her writing, Carol Jeffers blends narrative nonfiction and fiction to more fully explore the human condition. She is the author of works both in short- and long-form. Her forthcoming book, The Question of Empathy, was named a semi-finalist in the 2017 Pirates' Alley William Faulkner Writing Competition (Walter Isaacson, judge). A Professor Emeritus of Art Education, her interest in empathic listening began in the classroom years ago when she and her university students explored works of art that served as personal metaphors. These experiences and related interactions with art, self, and others were the subjects of Carol's academic writing published in refereed journals, edited volumes and a single-author book (Spheres of Possibility: Linking Service-Learning and the Visual Arts) during her university career.
WEBSITE & SOCIAL LINKS:
Review
I found THE QUESTION OF EMPATHY: SEARCHING FOR THE ESSENCE OF HUMANITY to be a well written book, but I also found it a little confusing. Most of the ideas and concepts were straight forward, but I was was left feeling unsure of why the author wrote this book was it self help or a learning style book? That aside I did find the exploration of empathy to be intriguing.